Pinehurst Town Car and Limousine Service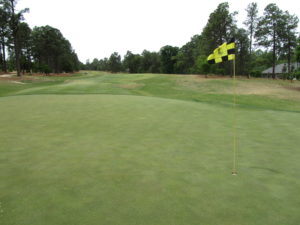 Pinehurst North Carolina has long been known for it's world class golf courses and tournaments, ranging from the Intercollegiate all the up to the US Open. Every year thousands of visitors stream into the small town of Pinehurst (estimated population of 15,945) to both enjoy some leisurely golfing at one of the multitude of courses in the area, such as Pinehurst Resort or The Country Club of North Carolina. Corporate executives have also found that golfing at Pinehurst is the perfect location to conduct business, which is why Carolina Car Service has regular town car service running between RDU and the golf resorts in Pinehurst.
Airport Transportation to and from RDU
Both tourists and business executives have found that the Town Car services from Carolina Car Service are not only the most dependable choice for transportation between RDU and Pinehurst, but the spaciousness and amenities provided while traveling are why many choose to have the Town Cars available for all their transportation needs while in Pinehurst. Carolina Car Service understands the importance of timely service for departures so all passengers are delivered to the airport with time to spare, and when arriving a chauffeur is always waiting so there is no waiting once the baggage has been picked up and loaded into the car. For large groups that need transportation from the airport at RDU to Pinehurst, Carolina Car Service also has Sprinter vans, mini-buses, and coach buses with accommodations that will comfortably seat anywhere from a handful of passengers up to 55 people.
Business Transportation
Many companies that enjoy conducting business while golfing understand that it's important to not only keep the meetings intact while on the course, but also together while traveling from the golf course to the many restaurants within the Sandhills area. Carolina Car Service can accommodate business executives with as few as 2 or 3 people in a Town Car or Mercedes sedan, or can accommodate larger groups with SUVs, Mercedes Sprinter Limos, or even stretch limousines for clients that require that extra amount of attention. Company's also will find that they can easily transport many employees between their facilities and special events with the Carolina Car Service mini-buses or coach buses.
Pinehurst Weddings
There are 2 main wedding venues that brides in Pinehurst choose when it comes to the perfect location for a wedding, so getting a reservation at either Pinehurst Resort or Country Club of North Carolina is a must. Stretch limousines are very popular for weddings at both resort locations for the couples, but when it comes to helping any family that might be traveling in from out of state to attend the wedding, couples have found the Mercedes Sprinter Limousines are a great way to make the ride from RDU to the wedding venue as comfortable as possible while also providing the perfect amenities for getting the party started!
Proms and Homecomings
Although there are no high schools within Pinehurst, Carolina Car Service has students from East Southern Pines High School and Pinecrest High School that call to make reservations for their homecoming and proms with the top of the line transportation available that includes stretch limousines, a black Mercedes S550, a Cadillac Escalade ESV, a Mercedes Sprinter Limousine, and the ever popular and rare Mercedes R63 of which there are less than 100 in the entire country. Making an impact at both the prom and homecoming means arriving in the highest level of style and luxury, and Carolina Car Service has the perfect vehicle to make those evenings the best they can be.
Transportation for Golf Tournaments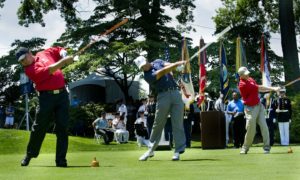 Many people travel from around the world to attend the prestigious US Open which is often hosted at one of the many golf courses at Pinehurst Resort such as #2 and #8, and courses such as Forest Creek North and South, and Dogwood at Country Club of North Carolina. Carolina Car Service can provide chauffeured Town Car Service for passengers of 2-3 for the tournaments, or any one of the SUVs, Sprinter vans, mini-buses, or coach buses for groups ranging from 5 up to 55.