Knightdale Town Car and Limousine Service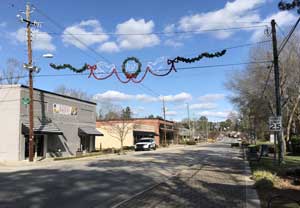 With a population of 17, 843, Knightdale is a small town that is just east of Raleigh North Carolina, and just west of both Wendell and Zebulon. Even though it's within close proximity of the metro areas of Raleigh and Durham as well as RDU airport, Knightdale retains the small town feel of what draws many newcomers to North Carolina.
No matter whether Knightdale business executives and residents need to catch a flight through RDU, see a concert or sporting event, attend a wedding, or experience their senior prom or homecoming with transportation the is reliable and elegant, Carolina Car Service has a wide range of chauffeured vehicles to choose from, such as SUVs, limousines, Lincoln Town Cars, luxury Mercedes sedans and Sprinter vans (including a Mercedes Sprinter limo van), and mini-buses for long range trips.
RDU Airport Transportation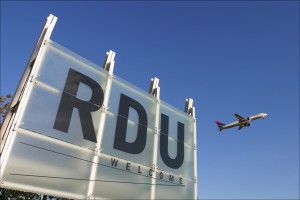 Knightdale is only 27 miles from RDU, and even though it's only a 30 minute drive, families and business-people want to know that the transportation they choose to get to and from RDU will be on-time for flying out, and waiting for them when flying in. They also want to make sure there's plenty of room for baggage so there's no issues where baggage needs to to packed into the seating area since there's no room in the luggage area.
Many travelers prefer the roominess of the SUVs when there's between 1-3 people, and for larger groups there are Mercedes Sprinter vans and mini-buses available when there's the need to provide transportation for tour groups.
Business Transportation
When executives travel to and from Knightdale, they require transportation that is extremely reliable and offers no room for error in meeting what is oftentimes a tight itinerary. Simply calling a cab or using alternative transportation services like Lyft or Uber fall short when it's required that a businessperson make multiple stops for meetings, or need to make schedule changes that require the use of the vehicle for the entire day. It's also necessary that the vehicle have the availability of WiFi, USB ports for charging wireless devices, and extra room for additional passengers when the need arises to take the meetings mobile or to an unexpected location.
Carolina Car Service has the perfect vehicles for executives that require business related amenities to accommodate their needs, with everything from a limo-grade Lincoln Town Cars and Mercedes sedans, to SUVs, Sprinter vans. and mini-buses.
Weddings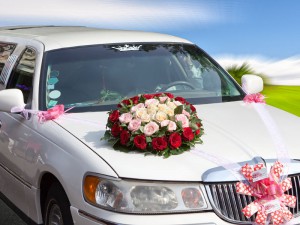 Knightdale couples who plan to get married have found that wedding venues such as Walnut Hill offer the type of scenic charm that is both memorable and elegant. Walnut Hill is conveniently located just south of Knightdale, so families don't have far to drive to attend the wedding, and both the groom and bride can enjoy the occasion by arriving and departing with a beautiful black stretch limousine, the black Mercedes S560 or Executive Lincoln Continental Black Label. If group transportation is needed for the families to get from the wedding to the reception, then Carolina Car Service can easily accommodate them with your choice of SUVs, Mercedes Sprinter vans, or mini-buses for very large groups.
Proms and Homecomings
Students that attend Knightdale High School want to make sure that once-in-a-lifetime events like their senior prom or homecoming can be nights that they'll remember, and what better way to go to them than by riding with their best friends in their choice of a Lincoln Town Car limo or a Chrysler 300 Super Stretch limousine. For students that want to go with a date or with a couple friends, they can also choose a Mercedes S560, the Executive Lincoln Continental Black Label, or the Lincoln Navigator L Reserve.
Concerts, Sporting Events, and Nights Out on the Town
Although the Arts Conference Event Center is centrally located in Knightdale for events like large business meetings, conferences, weddings, and trade shows, residents sometimes like to go out on the town in Raleigh for a night of watching a show at the Red Hat Amphitheater, going to a game the PNC arena, enjoying a great meal at a fine dining restaurant like Fleming's or Second Empire, or just hitting various bars without the worry of a designated driver.
Carolina Car Service can accommodate those evenings with your choice of a chauffeured limo, a Lincoln Town Car, a Lincoln Navigator SUV, or any one of the luxurious fleet vehicles that are sure to provide the level of elegance that is to be expected when only the best will do.