Fayetteville Town Car and Limousine Service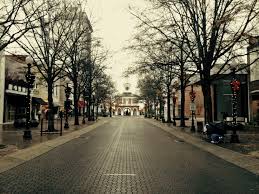 Fayetteville is located south of Raleigh, and is home to Fort Bragg which is also known as the military base where the 82nd Airborne and the United States Army Special Operations Command resides. Fayetteville has an estimated population of 210,533, and is listed as the 6th largest city in North Carolina. Fort Bragg is the backbone of the Fayetteville economy, and has because it's a primary deployment location for military operations, eight of the top ten defense contractors are located in the area. Even though the Fort Bragg personnel are able to travel in and out of the area on military transports for deployments, civilian and non-deployment travel require use of either the smaller commercial airlines that fly in and out of Fayetteville Regional Airport, or traveling 78 miles north to RDU.
Carolina Car Service is Fayetteville's #1 choice for town car services that transport business executives both between the airports at RDU and Fayetteville Regional Airport, but also between meetings and events that occur in and around Fayetteville. Besides being known for business travel needs, Carolina Car Service is a limousine company that caters to special occasions where stretch limousines, luxury sedands and SUVs, mini-vans, or coach buses. All vehicles are professionally chauffeured and can be reserved for weddings, proms, homecomings, sporting events, concerts, or special events that require premium accommodations.
Airport Transportation Services
Since RDU is almost 80 miles north of Fayetteville and is the most common transportation hub for both business people and families, it's essential that the ride be as comfortable as possible, and there are no delays for either departures or arrivals. The same considerations are also paramount for those that are connecting through Fayetteville Regional Airport. Carolina Car Service monitors flight times closely so that all passengers will have plenty of time to get through the lines for boarding, and when flying in there will be a vehicle waiting to get you to your destination without spending more time at the airport than is needed.
Business Transportation Services
Fayetteville corporate executives all agree that Carolina Car Service is the best town car and limo service available for traveling between meetings. Premium accommodations include a smooth ride that is quiet, spacious, and has amenities for conducting business while between locations. When Fayetteville businesses have events that require transporting groups of more than 12 people, Carolina Car Service has luxury vans, mini-buses and even coach buses that can accommodate up to 55 passengers. The executive transportation of Carolina Car Service can keep everyone together as a group, eliminating the need for everyone to worry about traffic and parking.
Weddings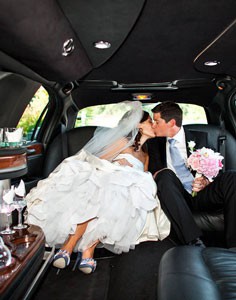 Fayetteville has many beautiful wedding venues, including Vizcaya Villa, Cape Fear Botanical Garden, Studio 215, SkyView on Hay, and The Catlett Farm on the Cape Fear. With every ideal wedding venue comes the need to enjoy the finest transportation. Not only should the bride and groom enjoy a stretch limo for the arrival and departure, but there are times when the bride and groom's family, bridesmaids and groomsmen should travel together in a Mercedes Sprinter Limousine, luxury SUVs and mini-buses, or for those that have large groups there are even coach buses that can accommodate up to 55 people.
Proms and Homecomings
High school students from Cape Fear, Pine Forest, EE Smith, Douglas Byrd, and Jack Britt will usually make their reservations well in advance of their proms and homecoming in order to make sure they can secure a stretch limo or any one of the super luxurious sedans and SUVs that are must-haves for every high school senior. The stretch limousines can hold 8-10 students, but for those that want a memory that's special for 2 people, the Mercedes R63, the Mercedes S550, and the Cadillac Escalade ESV are among the most popular chauffeured vehicles that will make those events a night to remember.
Sporting Events
Fayetteville has Crown Coliseum that's a popular venue for both hockey and football, and both J. P. Riddle Stadium and Jim Perry Stadium for baseball games. Sometimes it can be great to tailgate at the games, but then there are times when you just don't want to deal with the traffic and parking, not to mention trying to determine who will be the designated driver. Carolina Car Service can not only get you to the games in complete comfort and drop you off right up at the front, but when you're ready to leave you won't have to worry about fighting the crowds to walk to your car when there's a limo, luxury sedan or SUV waiting outside with the door open waiting to whisk you away!