Apex Town Car and Limousine Service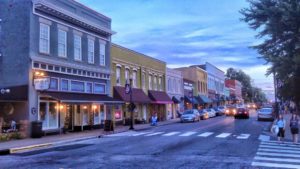 Apex is a historic suburb that sits southwest of Raleigh North Carolina. Residents and companies that call Apex home enjoy the country life that separates it from the larger cities of Raleigh, Durham, and Chapel Hill, yet it's still very convenient to RDU and the various shopping centers, restaurants, and entertainment venues throughout the Research Triangle.
For Apex business executives and residents who are flying in and out of RDU, catching a game or concert, securing luxury transportation for a wedding, or high school students that want to make their prom or homecoming a night to remember, Carolina Car Service has limousines, Town Cars, luxury SUVs, mini-vans, and buses that can provide the very best accommodations for every occasion. Every vehicle is professionally chauffeured, providing every passenger with the feeling that they are a VIP in every sense of the word. Carolina Car Service can accommodate single passengers in their stretch limousines, limo grade Town Cars, Mercedes luxury sedans and crossovers, and SUVs, or groups can enjoy the finest luxury of Mercedes Sprinter vans, Mini-buses that can carry up to 30 people, or top of the line coach buses that can hold up to 55 passengers.
RDU Airport Transportation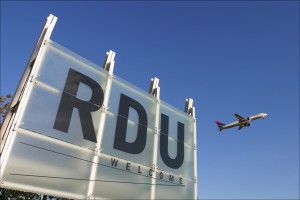 Corporate executives travel on tight schedules, so they need to make sure their ground transportation is not only reliable, but can follow an itinerary for meetings upon landing. There's no room for wait times that can occur when dealing with cabs or the discount transportation providers like Lyft or Uber. Families which live in Apex that travel through RDU know that Carolina Car Service has every type of vehicle necessary that can not only transport the entire family together, but will also make sure there's enough room for everyone's baggage, and can make sure that as little time as possible is spent at the airport before takeoff, or after landing.
Business Transportation
Apex is home to many high tech company's, and corporate executives have found that Carolina Car Service can not only provide dependable transportation service that is always waiting for them before and after their meetings, but can accommodate every need with wifi and USB ports for laptops, but also extra room for passengers for meetings while in transit. Carolina Car Service can not only offer the best limo grade Town Cars, but stretch limousines are available for times when guests are flying in and entertainment is on the agenda, or there's Mercedes Sprinter vans if there's a group of people that need to travel together. Companies will also occasionally provide trips for their employees, and Carolina Car Service has coach buses that can carry groups of 55 per bus.
Weddings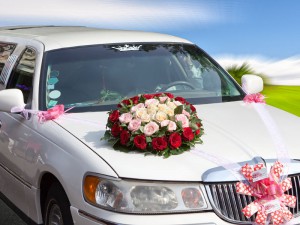 The Oaks at Salem is just one of the many wedding venues in Apex that couples like to choose for making their wedding as special as possible, and Carolina Car Service knows that the best way to travel when getting married is either in a stretch limousine or in a black luxury sedan such as a Mercedes S550, or in a Cadillac Escalade ESV. Families, groomsmen, and bridesmaids can also enjoy travel as a group in any of the many luxury SUVs, Mercedes Sprinter vans, mini-buses, or even coach buses for larger groups.
Proms and Homecomings
Students that got to Apex High School, Apex Friendship, and Green Level know that there is only one way to arrive at either a prom or homecoming, and that's in either a stretch limo with up to 8 of your friends, in a black Mercedes S550, in an ultra rare black Mercedes R63, a black Cadillac Escalade ESV, or for those times when up to 12 of your friends want to have the time of their life, in a Mercedes Sprinter Limousine. You only live once, so make those high school highlights the very best they can be!
Concerts, Sporting Events, and Nights Out on the Town
Although Apex doesn't have any arenas or concert halls, it does however have residents who enjoy traveling into Raleigh and Durham for games at the PNC Arena or the Durham Bulls Athletic Park, or to DPAC for Broadway shows, Red Hat Amphitheater for concerts, the Angus Barn for dinner, or any one of the many nightspots scattered throughout the Triangle that host local entertainment. Carolina Car Service can not only be your designated driver, but can make sure you get the VIP treatment no matter what the occasion.