Durham Town Car and Limo Services
Durham is the second largest city in the Triangle with a population of over 267 thousand people, and is a favorite destination for those who want to attend the variety of events that are hosted at DPAC, or baseball games at the Durham Bulls Athletic Park. Durham is also home to both Duke University as well as the world renowned Duke Health network of hospitals and facilities that are a hub for advanced medical research and patient care. Corporate executives fly into RDU daily in transit to the many of these locations within the Durham area, and although there are cabs and discount transportation options available, many passengers who choose Carolina Car Service prefer that extra level of service and comfort that comes with riding in a limo grade Town Car, limousine, luxury SUV, or Mercedes sedan.
When it comes to personal occasions in Durham such as weddings, proms, homecomings, concerts, sporting events, or any special event where luxury and the highest level of attention to detail is needed in order to make the occasion the very best it can be, Carolina Car Service has chauffeured limo grade Town Cars, stretch limousines, luxury SUVs, luxury mini-vans, and even coach buses if needed. No matter if there's only one person riding or 55 people, Carolina Car Service can accommodate every need.
RDU Airport Transportation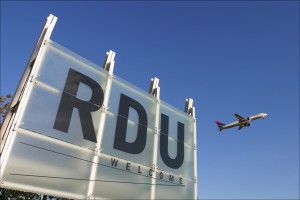 Businesses prefer the executive transportation that only a Lincoln Town Car can provide when traveling to and from RDU airport to companies or venues around Durham, and the professionals at Carolina Car Service take it to the next level of detail by tracking exact times of incoming and outgoing flights so there are no delays or wait times for the clientele. No matter whether there's only one person catching a flight or dozens of people coming into RDU that need transportation to Durham, Carolina Car Service has luxury sedans, SUVs, limos, mini-vans, and buses that can accommodate the travel plans of every customer.
Business Transportation
Durham is home to large corporations like IBM, Cree, Blue Cross Blue Shield, and many others, but it's also home to small to mid-sized companies who have need executive transportation in and around Durham for everything from meetings, to conventions and trade shows at the Durham Convention Center. The Road Show service provided by Carolina Car Service can work with the most hectic schedules to make sure every appointment is made on time and every need is met en route to every location.
Weddings
Durham has many beautiful wedding venues, such as Duke Gardens, The Cotton Room, and The King's Daughters Inn, but getting to and from the venue should be an experience that is as memorable as the ceremony and the reception. Imagine leaving in a stretch limo where you are whisked of to the airport and catch a flight to a tropical honeymoon, or arriving to the reception in a rare Mercedes R63 where less than 100 exist in the entire country. Carolina Car Service can not only accommodate the bride and groom, but can provide a Mercedes Sprinter Limousine to help the bridesmaids and groomsmen get between locations, or mini-buses and buses that can help the families of the couple travel together.
Proms and Homecomings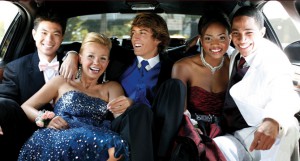 Every year students at schools like Jordan, Riverside, Hillside and Durham Academy have their proms and homecomings, and each year there is always the lucky few who are fortunate enough to be chauffeured to these events in a stretch limo, luxury Mercedes, or a Cadillac Escalade ESV from Carolina Car Service. Your years in high school only happen once, and when these occasions arrive you want to make sure that they are as special as possible, so what better way to be the talk of your school and the envy of your friends than to go in style?
Concerts and Sporting Events
Whenever the Durham Bulls or Mudcats are playing at the Durham Bulls Athletic Park, or you want to hear the Durham Symphony play or watch a Broadway show at DPAC, there's no need to worry about driving and worrying about parking when you can not only arrive in comfort and style, but you can also have your chauffeur waiting for you when you're ready to go home or maybe out for drinks at the Cat's Cradle where you won't have to be concerned about a designated driver when Carolina Car Service is there for you!